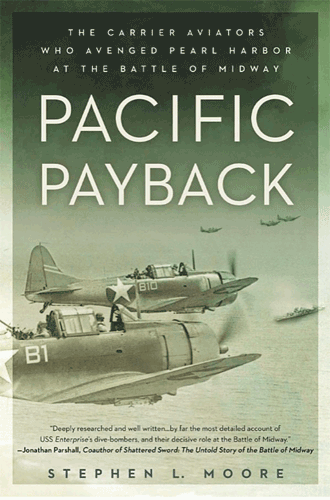 Pacific Payback: The Carrier Aviators Who Avenged Pearl Harbor at the Battle of Midway
Stephen L. Moore
But for the Dauntless dive-bomber crews of the USS Enterprise returning to their home base on Oahu, it was a morning from hell. Flying directly into the Japanese ambush at Pearl Harbor, they lost a third of their squadron and witnessed the heart of America's Navy broken and smoldering on the oil-slicked waters below.

The next six months, from Pearl Harbor to the Battle of Midway—a dark time during which the Japanese scored victory after victory—this small band of aviators saw almost constant deployment, intense carrier combat, and fearsome casualties. Many were killed by enemy Zero fighters, antiaircraft fire, or deadly crash landings in the Pacific, while others were captured and spent years in POW camps. Yet the Enterprise's Dauntless crews would be the first to strike an offensive blow against Japanese installations in the Marshall Islands, would be the first to sink a Japanese warship, and would shepherd the Doolittle Raiders' bombing of Tokyo.

Not until Midway, though, would Dauntless crews get the chance to settle the score...and change the course of World War II. Drawing on dozens of new interviews and oral histories, author Stephen L. Moore brings to life inspiring stories of individual sacrifice and bravery—and the sweeping saga of one of America's greatest triumphs.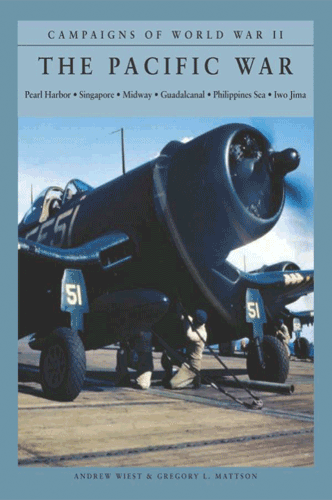 The Pacific War: Pearl Harbor, Singapore, Midway, Guadalcanal, Philippines Sea, Iwo Jima
Andrew Wiest & Gregory M. Mattson
From the Japanese attack on Pearl Harbor to the dropping of the atomic bombs on Nagasaki and Hiroshima, this superbly illustrated history explores the Pacific War in its entirety. The Pacific War takes an in-depth look at the whirlwind Japanese victories of 1941-42, when her armies and navies conquered Hong Kong, Burma, Malaya, the Philippines, and the Dutch East Indies, and analyzes how the Allies, specifically the US, organized a counterattack. Full-color maps following the movement of forces enhance the authoritative text, and artworks display the uniforms, armored fighting vehicles, aircraft, and ships used in the campaign; specifications tables accompany the vehicle, ship, and aircraft images. This expert, accessible, and colorful volume will appeal to military enthusiasts.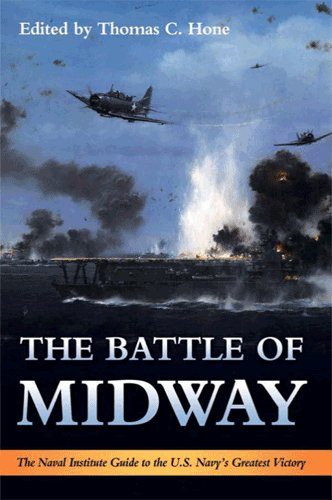 The Battle of Midway: The Naval Institute Guide to the U.S. Navy's Greatest Victory
Thomas C. Hone
The Battle of Midway, one of the great battles of the Pacific War, warrants close attention. This Naval Institute guide includes some of the most vibrant and informed accounts by individuals who fought on both sides of the June 1942 battle. The anthology pulls together memoirs, articles, excerpts from other Naval Institute Press books, and relevant government documents to help readers understand what happened and explain why the battle was so significant to the naval service. It also includes selections from several important Naval Institute oral histories.

From the enlisted man's perspective to the admiral's, for both Americans and Japanese, The Battle of Midway ensures that readers see the U.S. Navy's greatest victory as the participants experienced it.